Established in 1950 as part of the original Angler's Paradise family of lodges, Kulik Lodge was founded by Alaska aviation pioneer, Ray Petersen, as the first fly out fishing lodge in Alaska.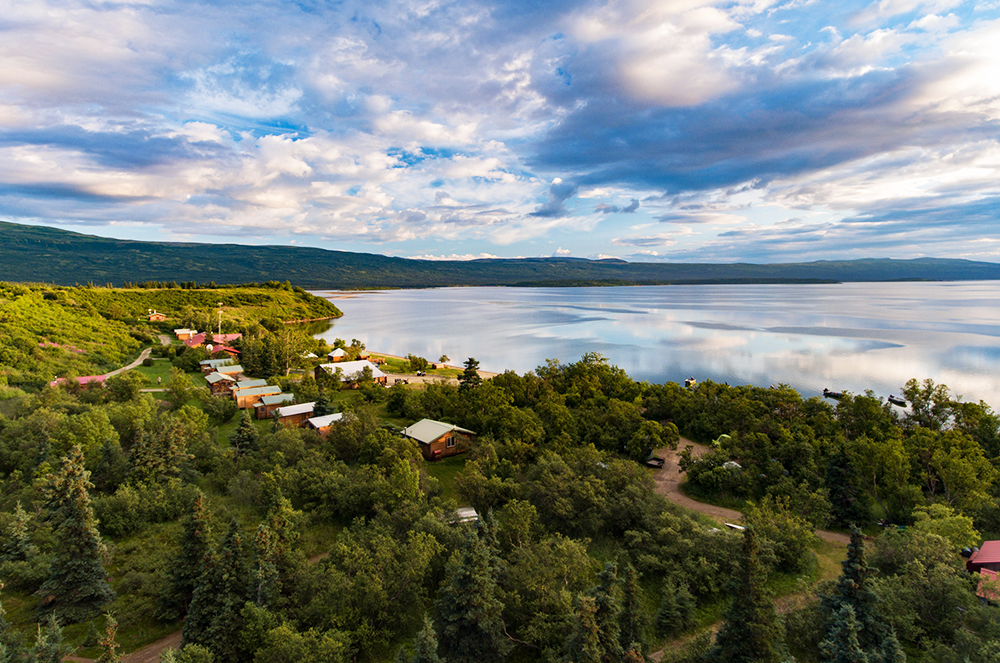 From its humble beginnings as a rustic tent camp, Kulik Lodge has since developed into a full-service sport fishing lodge with all modern amenities. Incredible fishing for native rainbow trout exists right outside our front door on the world-renowned Kulik River, and our centralized location allows us to fish some of the finest rivers and streams in Bristol Bay (and beyond) within a 100 mile radius.
Main Lodge and Dining
The historic main lodge building, built of native spruce, boasts a large stone fireplace and bar where our guests enjoy complimentary cocktails, reflect on the day's adventures, and/or tie flies in preparation for the days to come.
Also located in the main lodge building is the dining area where guests and staff alike gather to dine 'family style' on hearty meals prepared by our professional chef and kitchen staff.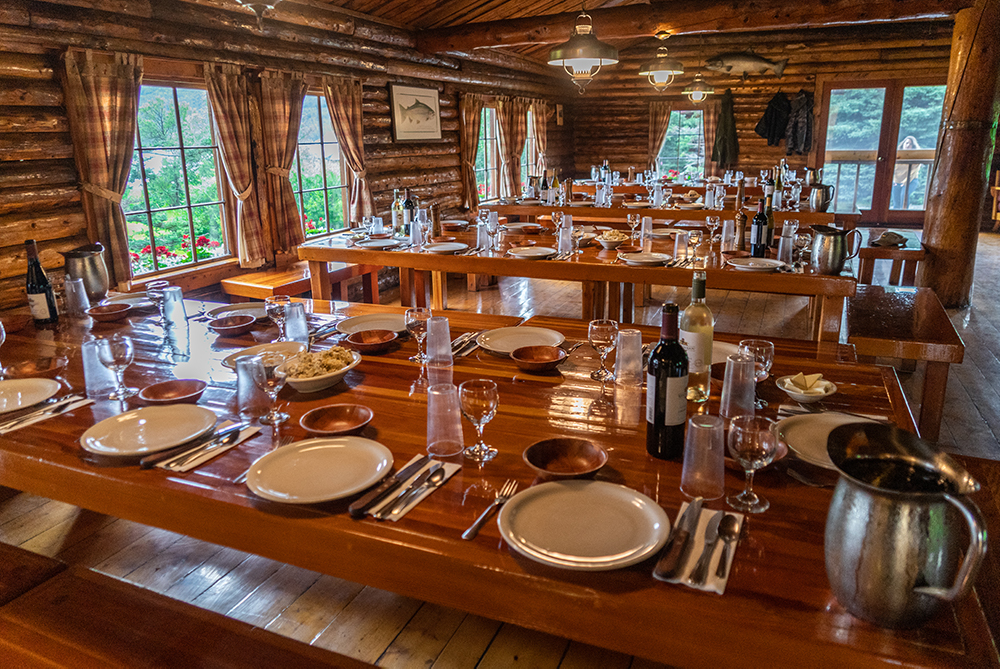 The lodge environment is casual. What should you wear to dinner? How about whatever you'd wear at home. After all, we consider you part of the family while at Kulik, and when we tell you to make yourself at home, we mean it.
Guest Accommodations
Guests are housed in comfortable cabins during their stay, each of which include modern amenities such as electricity, shower, and private toilet facilities.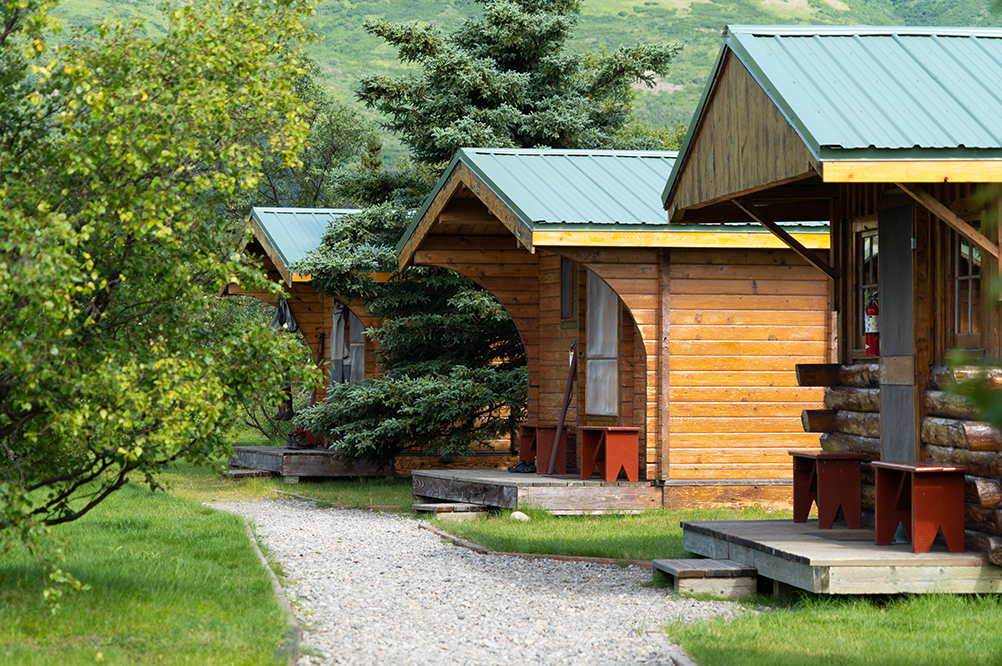 We're able to accommodate up to twenty four guests at a time across our eleven guest cabins with varying layouts of 1-2 bedrooms and 2-4 beds (depending on the cabin).
Other Amenities
Despite our location in the midst of the Katmai wilderness, some of the creature comforts available (almost) make our guests forget how remote they really are. One of those such comforts is our sauna and outdoor hot tub where guests routinely rejoice about their day on the water while taking in the spectacular view across Nonvianuk Lake.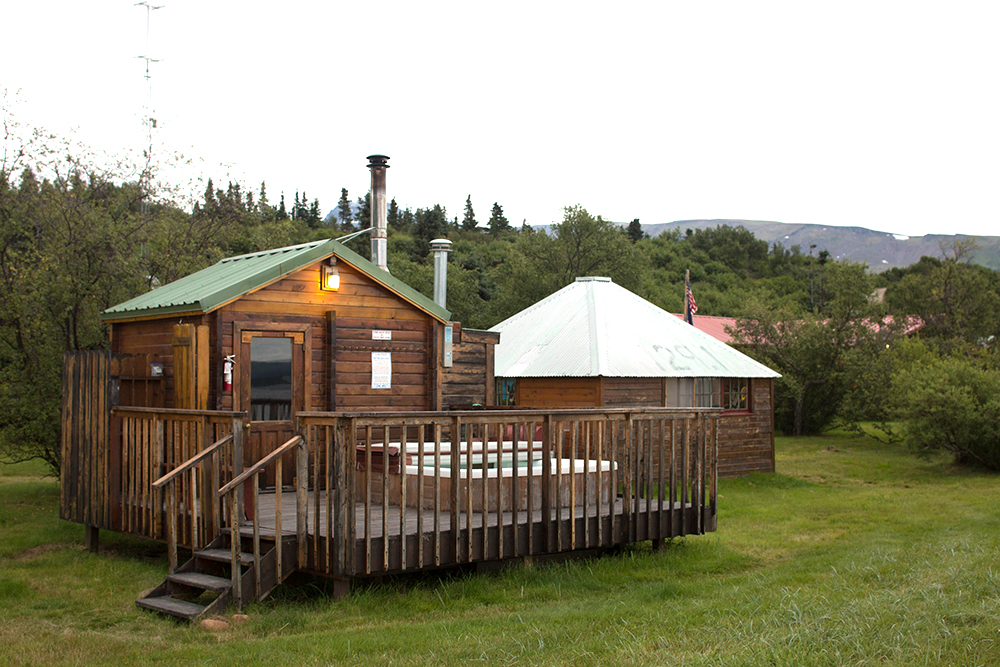 For those looking to get away, but still stay connected during their trip, WiFi is also available for guest use at the lodge.
Our Staff
Although our proximity to many of Southwest Alaska's most prolific rivers and streams draw most of our guests to Kulik, it's our staff of professional guides, experienced pilots, and personable lodge staff that brings them back year to year.
We're extremely fortunate to have a high rate of return guests at Kulik Lodge, many of of which are made up of multiple generations of family and friends. We think that says a lot about our Kulik family, and we want you to be a part of it.
Learn more about our fishing program, or better yet, start planning your trip today.